Scosche goBAT 3000 Portable Wall Charger and Back-Up Battery – Gold
Description
If you're in need of extra power, the Scosche GoBat™ 3000 Gold Portable Wall Charger and Back-Up Battery provides an innovative solution to the dreaded low battery warning.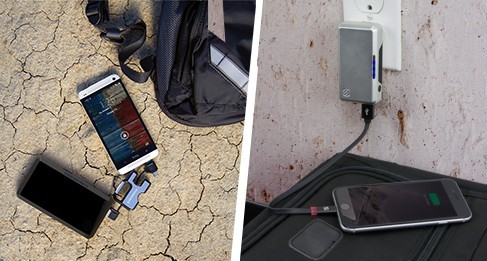 2-in-1 Design
This wall charger has a unique double feature. Not only does it serve as a wall charger, but when you foldback the prongs, it also serves as a backup battery. Is it a wall charger and backup battery? Or is it a backup battery and wall charger? Try one out and decide for yourself!
Double Your Battery Life
The internal 3000mAh rechargeable lithium-ion battery can charge a dead iPhone 6/6s up to two times! With a 1.5A charge output, you won't have to wait long while bringing your smartphone back to life.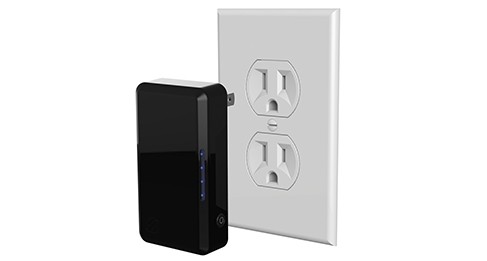 Dead Smartphone & GoBat?
Not a problem! The GoBat 3000 will prioritize anything plugged into the USB port up to the full rated power while any unused power goes back into the charger. This means if your device is charging at a rate of 1A, the extra .5A will be sent to fill the backup battery.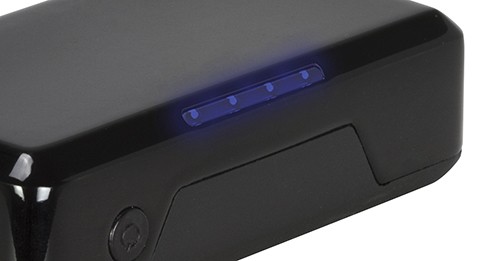 LED Indicator
This portable backup battery conveniently has an LED indicator that allows you to always know exactly how much juice is left. You'll be able to try that out for yourself right out of the package, as this battery come with a partial pre-charge!
Compatibility:
Android devices
iPhone
iPod
iPad
GoPro
Tablets

S

martphones

E-readers
MP3 players
GPS devices
P

ortable speakers
Features:
Battery Type: 3000mAh Rechargeable Lithium-Ion Battery
Output: 5v - 1.5A
Input: 100-240VAC
Charge time: 6-8 hours